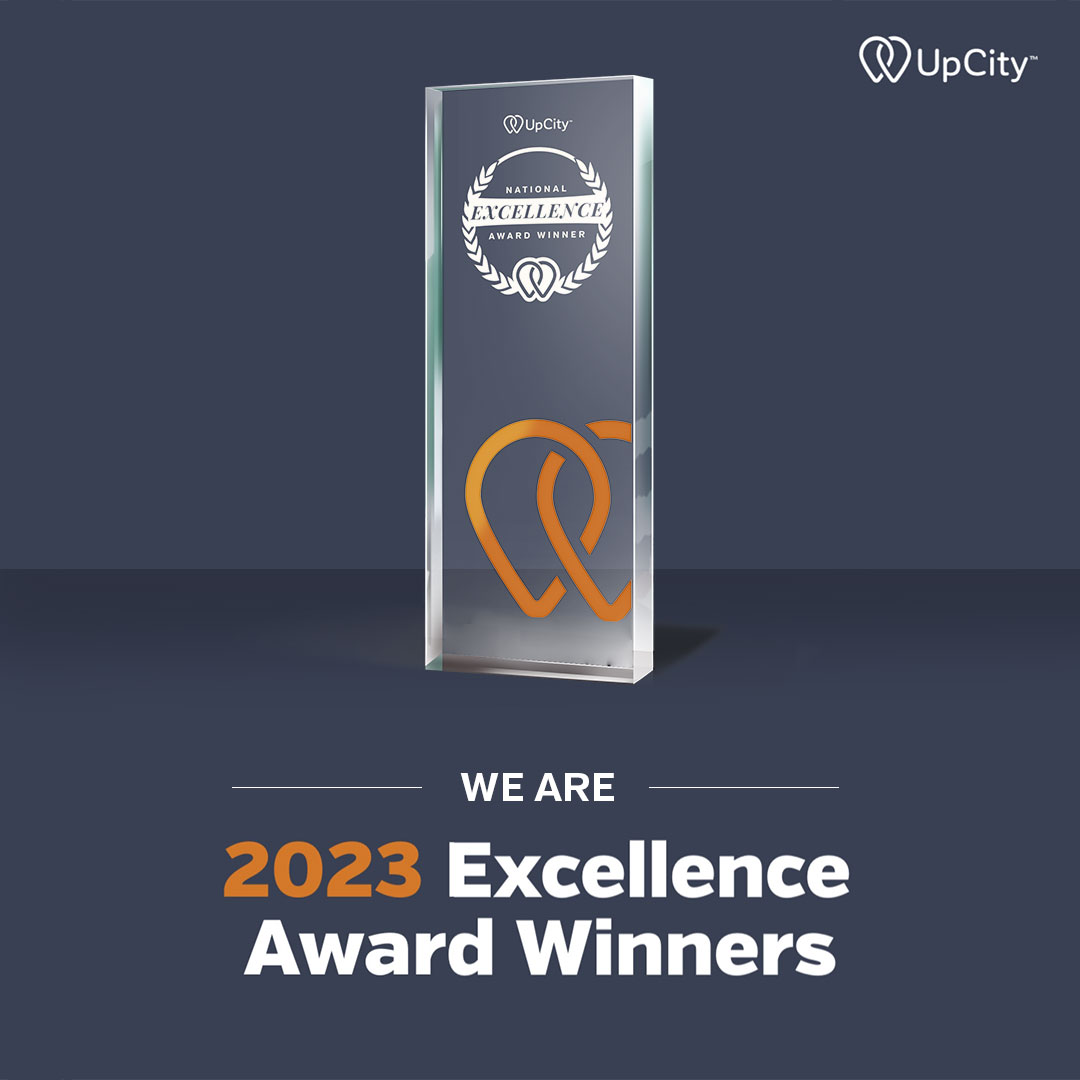 We are the proud winners of the UpCity 2023 National Excellence Award for software and website development providers!
Read more
BUILT AROUND A GREAT TEAM OF
TECH GEEKS AND GURUS
TRUSTED &
RESPECTED
PROVIDER IN APPLICATION AND SOFTWARE DEVELOPMENT
13
YEARS
WORKING WITH CREATIVE AGENCIES
22
YEARS DIGITAL CONSULTANCY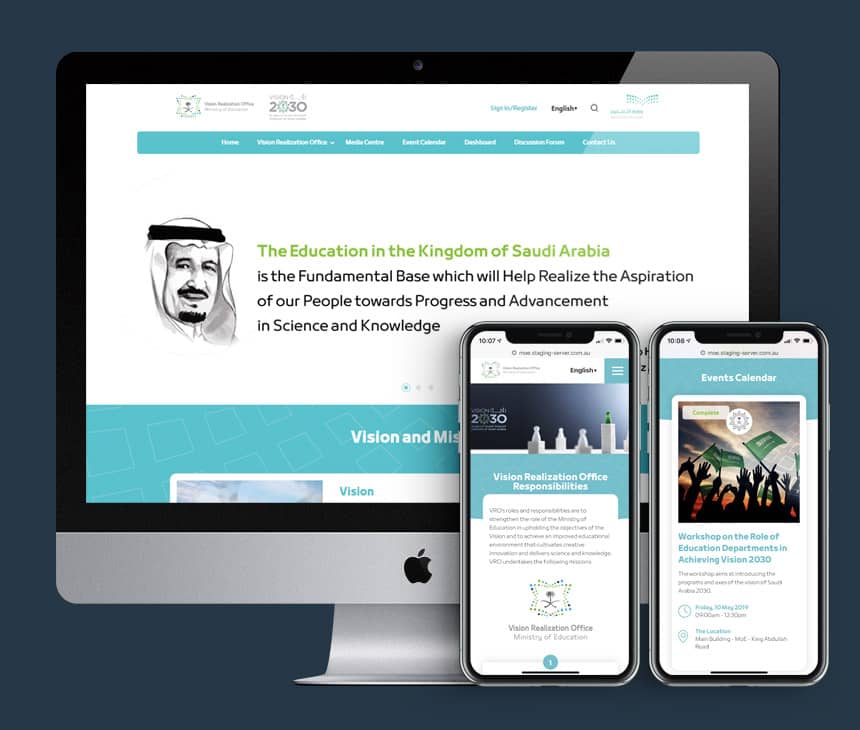 We designed and built a multi-lingual website and intranet for the Ministry of Education of Saudi Arabia, to assist with their internal strategy objectives.
view project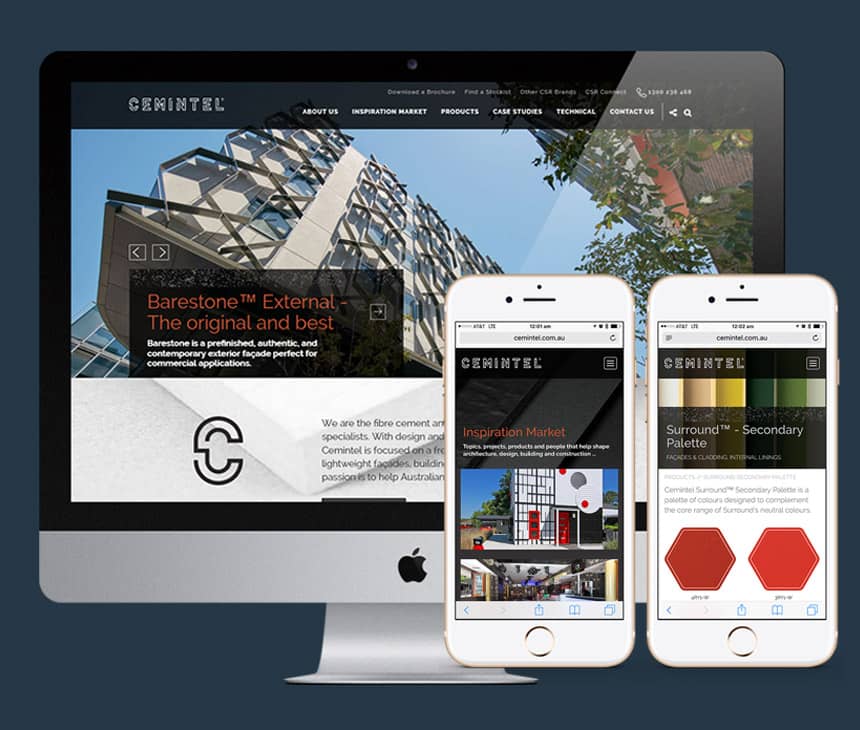 We built a sleek new website for Cemintel to showcase their excellent range of prefinished panel solutions.
view project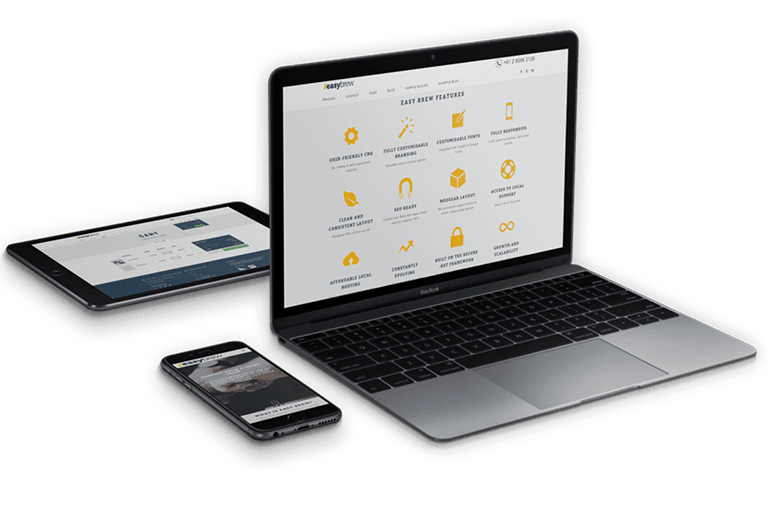 Do you need a website but budget is a concern? No problem, we can get you up and running quickly and affordably with our Easy Brew solution!
Go to Easy Brew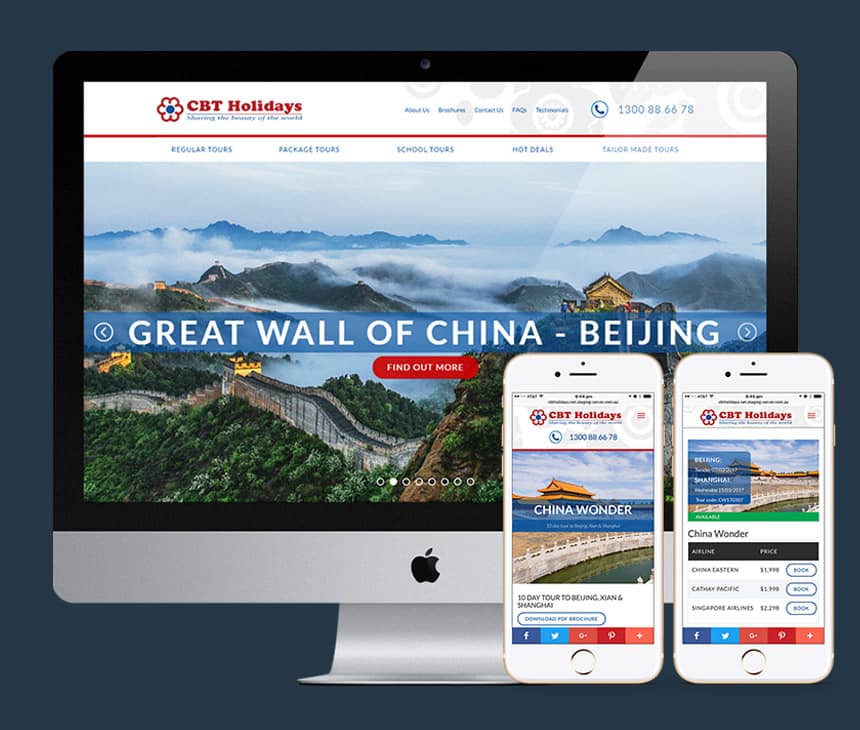 We designed and built this beautiful website for travel company CBT Holidays to showcase and sell their great range of tours.
view project
Our Services
Code Brewery has grown with one main aim: To bring the world to life using the latest and greatest blends of online and mobile technology.
Web Development
Code Brewery can assist you in effectively building your 'home on the web'. Our team's expertise across the plethora of technologies that are at your disposal make us an ideal partner to plan, design and build your perfect website.
We ensure that you look at all facets of your website, including UX and SEO, and can design and build your site so that it caters responsively for all major devices and browsers.
Whether you're looking for a promotional masterpiece, an eCommerce store to sell your goods, or a complex way to share data with the world, Code Brewery has the experience and know-how to turn your vision into a digital reality.
HTML5
CSS
.NET
PHP
Python
JavaScript
Node.js
TypeScript
Angular
JSON
AJAX
XML
PERL
QBASIC
Silverlight
and more!
Mobile and Tablet Apps
There is an ever increasing take-up of smart devices across Australia and around the world.
Applications can serve many purposes; entertainment, news, information, shopping and much more. An app could be the perfect addition to your brands image and help take it to the next level.
Code Brewery has been building smart device apps since the iPhone was released. The apps we've built for our customers range from large B2B sales tools for the Pharma and Finance industries, apps for start-ups that make up the entirety of their business offering, product e-detailers and apps to improve employee productivity across the company.
With other smart tech coming out such as smart watches, smart glasses and more, there has been no better time to get into the smart device application market than now!
HTML5 Hybrid
Objective C
Swift
Java
React
React Native
Ionic
Flutter
iOS
Android
Windows
Augmented Reality
Wearable tech
and more!
CMS and CRM Systems
At the heart of every piece of digital communication is content. That's why we know it is invaluable to have control of your content at every step of the way.
Our extensive history in Software Development means that we have experience across a broad range of Content Management (CMS) and Customer Relationship Management (CRM) systems, including open-source, commercial and proprietary options.
We take a completely agnostic approach to the tools we use to drive your digital masterpiece, finding the best fit for your requirements. The list of systems we work with is extensive, with some of the more popular systems including; Umbraco (we are a Registered Umbraco Partner), WordPress, Drupal, Salesforce, MS Dynamics and Veeva to name a few. And rest assured that if one 20+ systems we work with doesn't fit the bill, then we can explore further alternatives or build bespoke systems too!

Umbraco
WordPress
Drupal
Kentico
Shopify
Kooboo
Joomla
Magento
EpiServer
SilverStripe
Django
DotNetNuke
Sitecore
OpenText
SharePoint
nopCommerce
MS Dynamics
Salesforce
Veeva
nextINTERACT
Bespoke
and more!
Game Development
Games are a great way to promote a brand, whether it is part of an integrated campaign or as a stand-alone game. With technology constantly developing, creating a web based game to reach the masses is now more powerful than ever.
At Code Brewery, we've developed a range of different types of games, including educational web based games, side-scrollers, native mobile app games, simple multiple choice games and much more.
Browser based
Native games
Responsive layouts
Mobile apps
Augmented Reality
Social Media Integration
In today's digital world, it is vital for brands to have a presence in the Social Media space.
Social Media Apps or Socially Integrated sites provide an excellent way for your business or brand to share its message virally, and creates an easy way for users of popular social platforms to effectively provide you with the information you need to make your campaign more successful.
We can help you create a socially engaging application that can be based within the social platform itself, or integrated into a website or other technology. Whatever you need to maximise your social reach, we have the expertise to help bring it to life!
Facebook
YouTube
Vimeo
Twitter
Linkedin
Instagram
Snapchat
Pinterest
and more!
How We Work
By ensuring our team is made up of only senior resources, we can assist with the entire production cycle, from Scoping through to Maintenance.
Concept
Idea Generation, Workshops,
Ballpark Quotes
Scope
Wireframes, Functionality and
Technical Specifications,
Formal Quotes and Timeframes
Design
Digital design, Branding,
UX and UI, Animation
Develop
Custom Builds, Cross Platform and Responsive, Third Party Integrations, Quality Assurance Testing, Deployment
Support
Secure Hosting, Maintenance and Support Retainer Options
Our Family
Code Brewery consists of a rich blend of talent across the digital spectrum. Although the bulk of what we do resides in software development, our team is made up of a well balanced mix of senior resources including Software Developers, Project Managers, Quality Assurance Testers, Digital Designers and UX Specialists.
When brewed together, we are a very strong and well rounded team, ready to deliver your next digital (h)opportunity.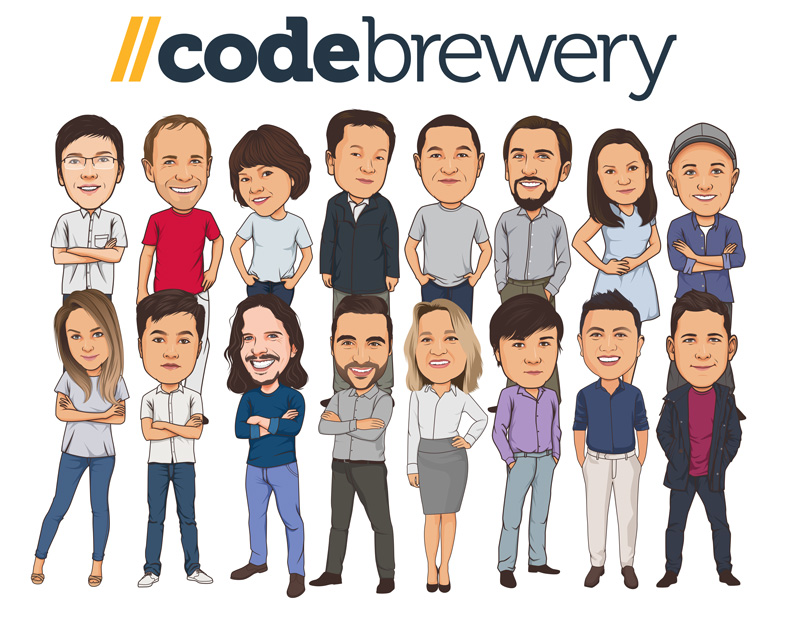 What our customers are saying
I had the pleasure of partnering with Code Brewery for several of our projects, and I can confidently say that they exceeded my expectations on all fronts. From their exceptional project management skills to their decades of technical expertise, they are truly a force to be reckoned with in the industry.

Working with this company was an absolute pleasure as they were easy to work with and provided great guidance throughout the entire process. With their vast experience spanning many industries, they were able to provide valuable insights and recommendations that helped us achieve our goals efficiently.

Their strict adherence to scoping ensured that there were no surprises along the way, and their real developers were able to code everything that we needed with precision and expertise. Additionally, their curiosity and eagerness for new challenges was truly inspiring and demonstrated their commitment to staying ahead of the curve in the constantly evolving tech landscape.

Overall, I highly recommend Code Brewery to anyone seeking a trustworthy and professional partner for their project.
Renaud Frisé, Director Digital & Technology


THE GENERAL STORE
I've worked with Anthony from Code Brewery while they have been building our new society website. We are absolutely thrilled with the final product and have had a lot of positive feedback from academics and clinicians visiting the site.

Anthony has been extremely approachable, helpful, and prompt in all the (many) changes we've requested along the way. I have absolutely no hesitation in recommending Code Brewery!!
Katie Douglas, Co-Chairperson


THE AUSTRALASIAN SOCIETY FOR BIPOLAR AND DEPRESSIVE DISORDERS
I highly recommend Anthony and the Code Brewery team. They bring real technical expertise to a project and are able to add value and insights to achieve the right balance of creative intention and functional application. Responsive and reliable, they're great to work with.
Paul Lacey, Managing Director


CARBON5
Code Brewery was a pleasure to work with on the development of our new website platform. The scoping process was comprehensive and solutions driven to our specific requirements, the information architecture user friendly and easy to navigate, while the database design has kept the site fast and responsive. All in all a fantastic result and all thanks to Anthony and his team at Code Brewery.
Gavin Kadwell, Marketing Manager


AAXIS PACIFIC
I've had a terrific experience working with Code Brewery.

They are extremely professional, prompt, easy to contact and delivered a great product.

Thanks CB team!
Kate Fenner


SYDNEY UNIVERSITY
Code Brewery was recommended to us by one of our existing service providers and I have been dealing with them directly to develop and host an online tool for my organisation.

Anthony has been very helpful and provided us with great service. Instead of only doing just enough to reach our goals, they pro-actively gave us input for service enhancements.

I am impressed by their ability to be reached quickly. They are always efficient in what they do, passionate and highly reliable.

I highly recommend them! Keep up the excellence, team.
Tej Chandrachar, Senior Advisor


PUBLIC SERVICE COMMISSION
I worked with Anthony and the team on the new website build for my company. They were informative, transparent and never too busy to answer any questions I had about the process. Highly recommend.
Charlotte Havell, Marketing Manager


KINGSMEDE
We worked with Code Brewery on a complex and cutting-edge project for our largest client. It demanded fresh thinking and meticulous attention to detail, all delivered successfully to a fixed budget and timeline!

The team at Code Brewery were responsive, courteous and patient at all times. The end-result was a great web-based campaign and a very happy client. Can't wait to work with
them again!
Rod Gillespie, Managing Director


GILLESPIE ADVERTISING
I have worked with Anthony and his team at Code Brewery in a number of projects. Throughout the years (over 5yrs), I was able to deliver successful projects in partnership with Code Brewery that were within scope of work, schedule and allocated budget, and this is because of Anthony's thorough process in identifying and translating the project requirements to the final product.

Initial process of the project scoping involves, identifying use cases, preparing flowcharts, wireframing, a range of meetings and feedback communications, and formalizing the project schedule. The quality of work was 2nd to none, and it is undertaken by skilled programmers to deliver a quality product.

It's always been a pleasure dealing with the Code Brewery team over the last 5+ years. I highly recommend Code Brewery for their quality work and efficiency.
Rissom Welela, IT Manager


INTERLINK ROADS
projects
We've delivered projects for small start-ups and NFPs to nationally and globally recognised brands... and everything in between! Here's a sample of just a few of them.
View More
HOW WE CAN HELP
We understand our clients and partner agencies. We deliver projects both on-time & within budget, with a reputation that precedes us in this regard. Relationship is key to success – we work with you as an extension of your team to achieve your goals.
CONTACT US
Like what you see? Drop us a line via the form below and let us assist you with your next digital project.
You can also call us on 02 8096 2126 or email us at hello@codebrewery.com.
our office
Level 5, 120 Sussex Street,
SYDNEY, NSW 2000
view mAP
Easy Brew - our templated website platform product
Since the start of 2017, we've been working hard in building "Easy Brew", our proprietary website builder solution. Easy Brew is a user-friendly and versatile website building platform that we've created in an effort to provide a robust but cost-effective website solution.
Easy Brew is a budget friendly solution for creating a professional, functional and robust website quickly. Easy Brew is available to anyone, and is simple enough to use even for those with no website editing experience.
Check out Easy Brew now!
Email Proxy Middleware to meet TLS1.2 standards
We have developed proprietary Email Proxy Middleware (EPM service) to address the issues of Amazon SES and other email services enforcing the TLS1.2 protocol. We understand that making your website, app, business system, printer, IoT device, or other systems compatible to TLS1.2 can be quite a big job, and you shouldn't have to lose email sending functionality because of it.
Using our EPM service, your system can continue to function as normal, without the need to make major upgrades purely to ensure it can continue sending emails
Find out more about our EPM service
OUR Clients
Some of the great brands we've done work for include: