We are delighted to announce that Code Brewery has been recognised as one of the top B2B service providers of 2023 by UpCity! The reward reflects the high level of customer service we provide, resulting in the excellent standard of customer satisfaction that we strive to deliver for every single project we work on.
For more than a decade, UpCity's mission has been—and continues to be—to help businesses find B2B service providers they can trust. Each year, UpCity analyses and scores more than 50,000 service providers based on their UpCity Recommendability Rating and acknowledges the top national and local providers with an UpCity Excellence Award. The results are in, and we won!
Founded more than twenty years ago with the goal of providing robust and reliable technical solutions, Code Brewery brings clients' websites and custom software development needs to life through a transparent and collaborative process. From bespoke website development development to mobile apps and much more, Code Brewery is hyper focused on exceeding the needs of our clients across every facet of website development including user experience, design, SEO and functionality. The multi-talented team at Code Brewery comes together on each project to provide expert advice and remarkable results, all within a client-focused process.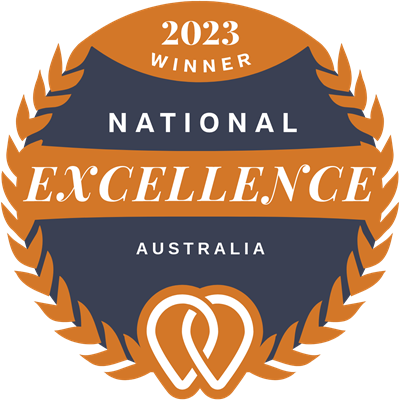 This recognition has been driven in large part by our 5.0-star review rating on UpCity. Here are a couple of the glowing reviews we've received from our amazing customers:
"Code Brewery is our go-to development partner. From scoping to development to ongoing service, the attention to detail and level of service is outstanding. We have partnered with them on a number of website design and development projects and I will always continue to use their team." —Karla Courtney, Digital Director
"I've worked with Code Brewery on a few different projects now. They are extremely comprehensive in the scoping to ensure everything is properly costed for and will help advise best action for your budget. The team are also super friendly, so (they're) a pleasure to work with." —Bec Maxted, Project Director
As a recipient of UpCity's exclusive Excellence Award, Code Brewery takes pride in our brand integrity and customer satisfaction, and we want to thank our clients for their continued support. Code Brewery is excited to cultivate existing and new customer relationships in 2023 and beyond.
About the UpCity Recommendability Rating
The UpCity Recommendability Rating was developed to determine a service provider's credibility and trustworthiness. This rating helps give UpCity the confidence to recommend a service provider to the more than two million businesses that visit our marketplace, which is powered by over 35,000 verified reviews. Read more about the UpCity Excellence Award here.