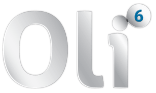 Oli6
eCommerce website
Task
The Idea Shed engaged us to build an e-commerce website for a new goat based baby formula product, Oli6.
Outcome
This project is a great example of where we've assisted with all stages of the digital project cycle, from the Scoping Phase by providing a functional spec and designing wireframes, to guidance during the design phase with The Idea Shed's design team, to the build and ongoing support of the website.
A key requirement of the project was to build an eCommerce site that catered to the Australian, New Zealand and Chinese markets, with a vision to grow in the future to support other global markets. This meant we had to include elements such as multi-lingual support and use third party APIs that worked in these current international markets such as Stripe for the payment gateway and Leaflet.js for the mapping tool.
The result was a WordPress/WooCommerce based platform that gives Oli6 full control over products and content, and includes cool features such as interactive 3D product models.
Technology
PHP, WordPress, WooCommerce, MySQL, HTML5, JavaScript, Stripe, Leaflest.js, Sketchfab API, Shuttlerock, TrustPilot
Visit
www.oli6.com.au