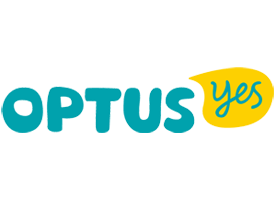 OPTUS CIRQUE DU SOLEIL
Multi-platform campaign
Task
In partnership with PLAY Communications and Optus, we were engaged to develop multiple elements for the "Search for the Key Master" campaign as part of the national launch of Cirque du Soleil – Secrets of Saltimbanco.
Outcome
The project consisted of three integrated digital elements;
an iPad application for onsite customer interaction
a Facebook application to promote the nationwide shows
a mobile site that replicated the facebook application content
The iPad application was used onsite to test users on their knowledge of the Saltimbanco show. At the end of the quiz the user could enter the competition draw and was automatically sent a confirmation SMS. The iPad units were the perfect platform to deliver a great user experience, which also generated a huge amount of user data for Optus.
The Facebook application gave eager fans the opportunity to win free tickets to the show in their local city. This app was driven by a bespoke CMS that enabled the site admins to upload clues and info to the app with a timed release mechanism, as to where users could find the key master. These clues could include text, images and YouTube video clips which would open within the app. Users could also post comments using a bespoke commenting feature which we built. This data was all stored to a database, and email notifications were sent to the administrator whenever a comment was posted for post-moderation.
The mobile site was a tool built to support the main marketing campaign on Facebook. When browsing to www.optus-cirque.com.au, which would normally direct users to the Facebook app, users accessing the site on their mobile phones were redirected to the mobile version of the application. This mobile site was controlled by the same CMS driving the Facebook app and using Facebook connect we ensured that the mobile site had all the same features as the Facebook app.
Technology
Objective C, SQL Server 2008, ASP.NET, JavaScript, AJAX, jQuery, Facebook API, YouTube API, SMS send API